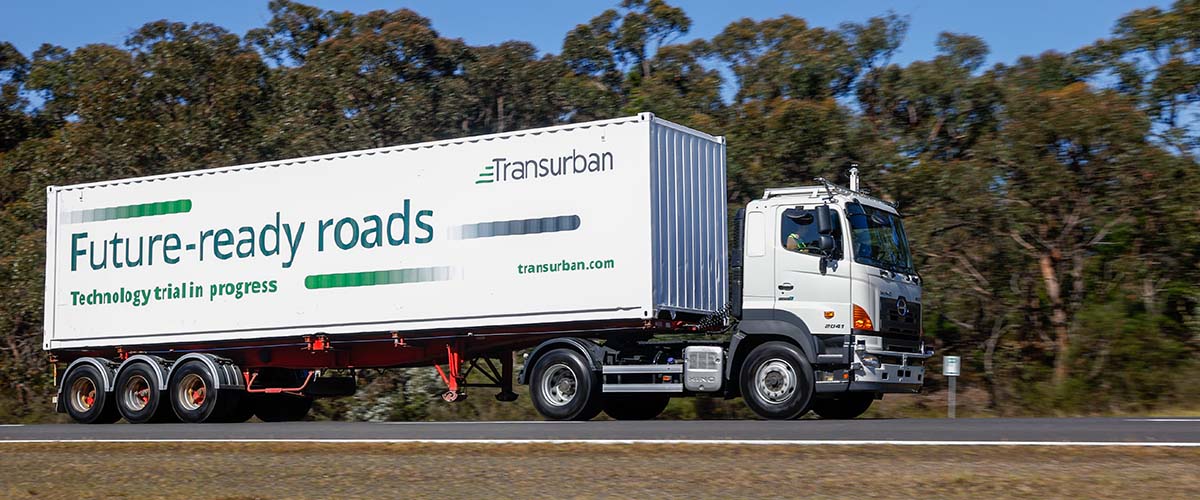 This new phase of our CAV trial program is sizing up the performance of a self-driving connected and automated (CAV) truck—by driving it along the length of CityLink in Melbourne.
This will be the first time an automated truck has been tested in live traffic conditions in Australia. The trial will help Transurban—and our government and industry partners—better understand how roads and road technology can be future-proofed to prepare for CAV trucks joining the mix of vehicles already on Melbourne's roads and beyond.
This trial includes new parameters not included in our previous trials. Previous trials focused on understanding how CAV sensors interpret their immediate surroundings (for example, line markings and variable speed limit signs). For this trial, we're also testing how CityLink's road sensors and other embedded road technology shares its data with the truck.
During the trial, real-time data from CityLink's systems will be fed directly to the truck, enabling it to understand road and traffic conditions up to 1km ahead of its sensors.

Results of the trial, being conducted across November and December 2022, will be published here when completed.